Fiber Optic Breakout or Fan-out Cables
Breakout or Fan-Out cables consists of 2mm subunits with 900um tight buffers, central strength member combines strength, flexibility for raceway, cable tray or ladder rack installation. Pre-terminated with 24 or 36 inch breakouts on both ends, with pulling eye option.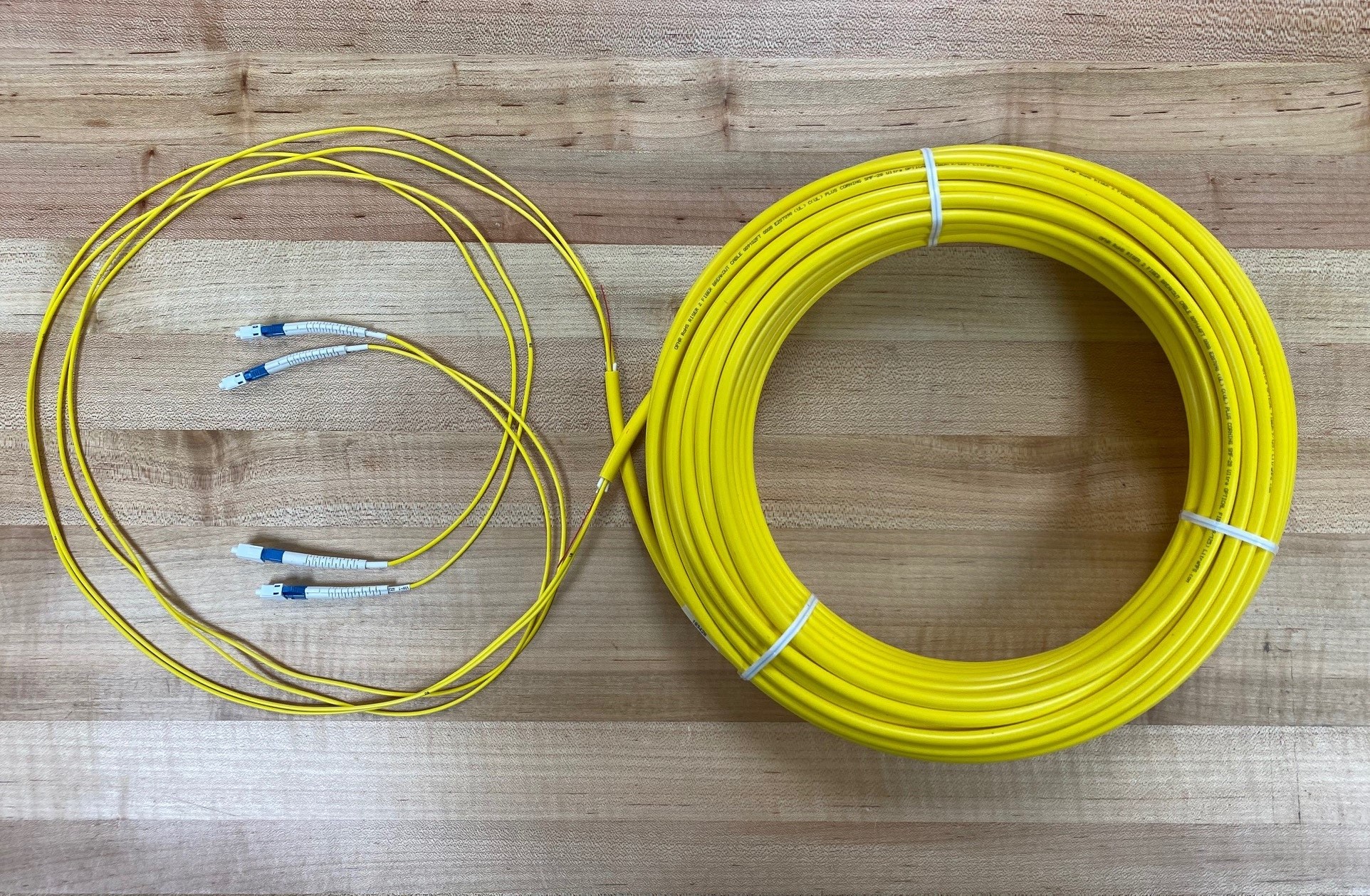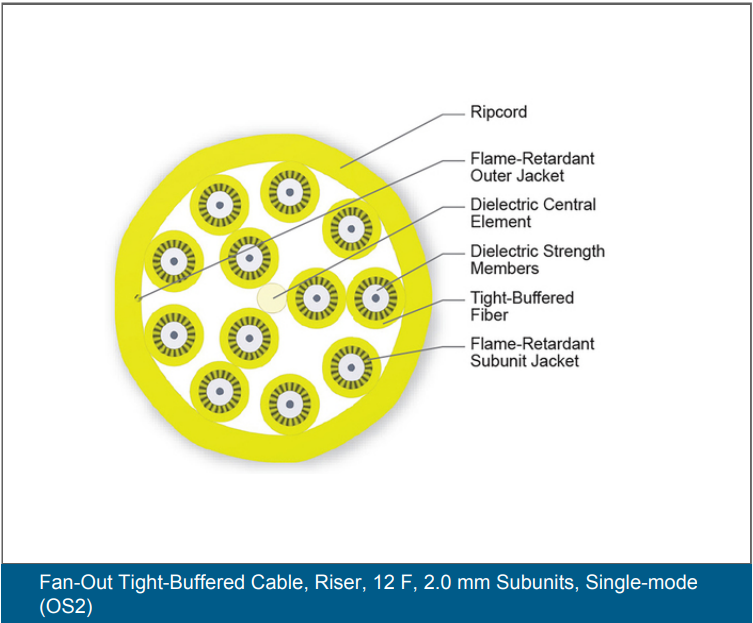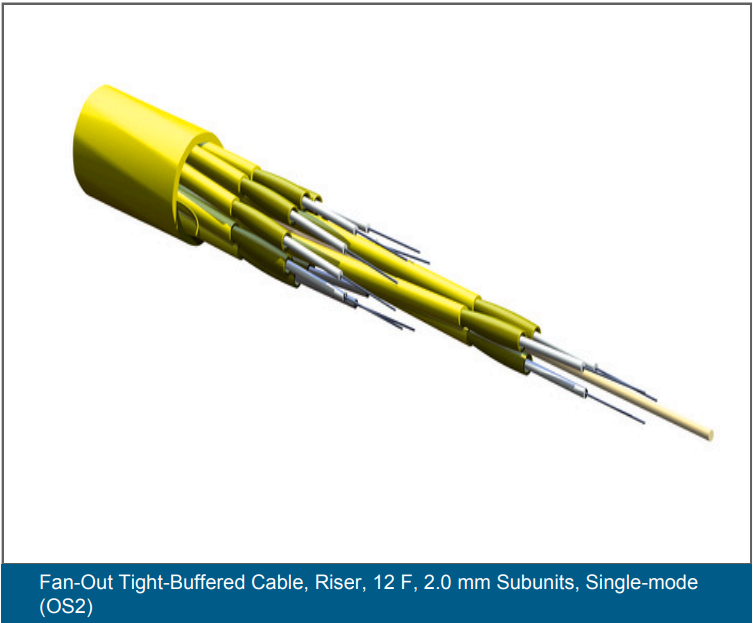 Chat with a Litra Product Expert, jumpers and patch cables stocked in Atlanta, same day shipping from the largest inventory in the Southeast.
Contact Litra for More Info
Options
Mode: Corning Singlemode OS2 or Multimode OM1, OM3, OM4

Fibers: 2, 4, 6, 8, 12 and 18

Sub Units: 900um fiber inside a 2mm sub jacket

Jacket OD: 2-4 fibers: 8.8mm, 6-fiber: 9mm, 8-fiber: 9.6mm, 12-fiber: 10.7mm, 18-fiber: 12.8mm

Jacket: Riser, Plenum, Indoor/Outdoor, Outdoor

Jacket Colors: Yellow, Black, Orange, Aqua

Fiber Connectors: FC, LC, SC, ST, FC/APC, LC/APC, SC/APC
Uses
Heavy duty with overall jacket and 2mm subunit jacket

Attach to warehouse roof truss beams

Central Strength Member design for cable tray, raceways, ladder rack
Contact Litra for More Info