Kitting Services
Building a network shouldn't feel like assembling a 1,000 piece jigsaw puzzle in the dark. That's why Litra offers kitting, the pre-production process of issuing exactly counted and labeled materials needed to build the assembly you need.
We combine multiple products into ready-to-ship new product packages or kits, saving you time and money by eliminating the direct costs and risks of sourcing, procurement, material handling and scrap.
Speak with one of Litra's consulting account experts at 800-445-4617 to see how flexible and responsive we are.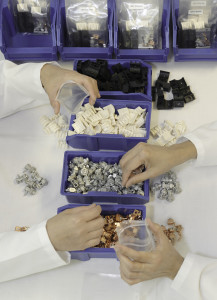 We provide:
Package engineering and design

Procurement

parts

packaging materials

inserts/instruction sheets

Inventory management
Contact Litra for More Info
Benefits
Faster assembly because it's done in bulk

Reduced material overhead and inventory costs

Cost effective labor management

Real-time response to demand fluctuations
Contact Litra for More Info